John Gilmore's Next Step Life Coaching and Healing
To maintain the aesthetic integrity of this website please use Google Chrome or Firefox.
The Life You Desire Is At Your Fingertips.
We've lived in a system that has taught us that we are worthless unless we can perform well enough to get applause from those with power, money, and resources for too long.
At one time I was in a community where I only heard negative, limiting voices that I really didn't believe. I struggled to find answers about life, because I knew they weren't right, by seeking out answers most of my life from other people. Fighting, violence, and verbal putdowns were the norm for my community, and mostly...the fear of even trying.
I finally realized that all the that many bouts of depression that I experienced in my lifetime was from learned helplessness. The hidden negative voices and disempowering beliefs made me feel that there was on way to win. I learned to go inside and to destroy those messages. You can too.
How is it possible? Can this be for real? You can unlearn all of the destructive thoughts and idea and replace them...I said replace them with healthy thoughts that empower you.
You can not decide not to do this. What could it mean for you to break free from all of the negative voices?
How would your life change?
What would your relationship look like with your family?
How could your career change?
What new skills could you take on that would allow you to live a better life and give more time and resources for your family and loved ones when you advance in your career by conquering all of your fear and apprehension?
Taking off more time during the week or the weekends because you deserve it? Spending more time in the mountains or on the beach? Living a comfortable life? What else? Just imagine dumping the burdens, loosing the chains and being free.
You cannot choose not to take advantage of this offer.
Low cost, high outcome. High value and easily affordable.
You might ask yourself: Could I do this? Could my life become something beautiful? Could I do it now? Do I deserve to be happy? Do I deserve a better life? Yes you can!
Yes your family deserves this. Yes the world deserves this. Yes, you deserve this.
Sign up now for this rolling registration training.
This course will return your freedom.
Sound good? Go to our orders and payments page right now and click the tab for your course registration.
Contact us at: omprakashgilmore@gmail.com or Tex 267-625-0914 to learn more about our Life Coaching Sessions. Or text DSWELLNESS to 22828 to sign up for our newssletter. You can also hit that tab url under "We would like to stay in contact."

(Massage and Bodywork Sessions are supsended until further notice due to the CV Sheltering Order)
The time is now?
Going Deeper, through the Sat Yoga Tradition, Ho'oponopono, and Spiritual Life Coaching can lead you to a life of empowerment.

John Gilmore's Next Step Coaching and Healing Hand Modalities Description Page
We offer
Videos
One-on-One Tai Chi for Busy People Sessions
Classes in Meditation and Energy Work one-on-one or in a group.
Done Through Skype or other Social Media.

Testimonials
Using different brain modalitites, Dr. Om Prakash (John Gilmore) works with his clients on reclaiming their personal power. With his wholistic spiritual counseling tools, he facilitated my journeyto mycenter and original self. Dr. Gilmore gave me personal strategies for my exploration including Spiritual Atmanology Life Coaching, four minute Chi-Kung exercises, and Reiki energy work.
Dr. Gilmore is an author of many books, a Reiki Master Teacher, a liscensed Swedish and Deep Tissue Massage Therapist, a certified Reflexologist, and also studied Under Dr. Robert Shubow (Shunyamurti) of the Sat Yoga Institute. Dr. Gilmore and his Life Coaching techniques helped me attain personal freedom, spirituality, and served as a paradigm for leading a life of greater authenticity.
Dr. John Gilmore has helped me tremendously through his energy healing, massage, dream interpretation and life coaching. He is insightful and right on the mark. Dr. Gilmore is the whole package. I would highly recommend him for renewal and feeling amazing in every way.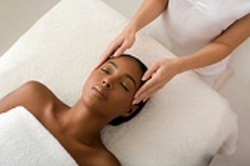 Cold, Flu and Pandemic Season? The safest place for you to be is outside -- and whoa it gets cold in the Northeast, or nice, warm, and safe inside. Grab a few gifts at our Health, Wellness, and Amazon Gifts for the Season Page and keep yourself nice and warm.
We'd Love to stay in contact.
Please sign up for our newsletter and get your link to our Instant Stress Reduction Hypnosis Videos. I think they are is something you can use right now.