John Gilmore's Next Step Life Coaching and Healing
To maintain the aesthetic integrity of this website please use Google Chrome or Firefox.
Awaken your full potential and make your desires a reality.
Isn't it time to move beyond the rat race and all of the suffering that happens from living in a society that is not people friendly at all? We face a lot of obtacles and a lot of struggles that come from the outer world and within.

Our Ho'oponpono based Spiritual Life Coaching sessions will show you how to move beyond the dualistic world that involves pain and suffering to the world of freedom and the world of bliss. We can show you how to maintain your health, and fight against fear, lack of self esteem, and the internalization racism or many of the other isms that cause you to suffer and feel depressed from being on the receiving end, or that causes you to be a perpetrator.
Is racism getting you down. Are you suffering from the pain of the many slights and abuses you receive from Micro Aggressions day after day on the job, at restaurants, and on the street. You don't have to anymore. We specialize in overcoming the affects of oppression and everyday racist attacks against your person.
For more than twenty years Om Prakash has been exploring spirituality and Health and Wellness practices. Our 30 Minute sessions over Skype or Zoom along with other practices can bring you relief you will be able to feel soon after the first session.
Contact us at: omprakashgilmore@gmail.com or 267-625-0914 to learn more about our Life Coaching Sessions

Information for Existing and Referred Clients to Schedule Your Appointment

The time is now?
Going Deeper, through the Sat Yoga Tradition, Ho'oponopono, and Spiritual Life Coaching can lead you to a life of empowerment.

John Gilmore's Next Step Coaching and Healing Hand Modalities Description Page
We offer
Videos
One-on-One Tai Chi for Busy People Sessions
Classes in Meditation and Energy Work one-on-one or in a group.
Done Through Skype or other Social Media.

Testimonials
Using different brain modalitites, Dr. Om Prakash (John Gilmore) works with his clients on reclaiming their personal power. With his wholistic spiritual counseling tools, he facilitated my journeyto mycenter and original self. Dr. Gilmore gave me personal strategies for my exploration including Spiritual Atmanology Life Coaching, four minute Chi-Kung exercises, and Reiki energy work.
Dr. Gilmore is an author of many books, a Reiki Master Teacher, a liscensed Swedish and Deep Tissue Massage Therapist, a certified Reflexologist, and also studied Under Dr. Robert Shubow (Shunyamurti) of the Sat Yoga Institute. Dr. Gilmore and his Life Coaching techniques helped me attain personal freedom, spirituality, and served as a paradigm for leading a life of greater authenticity.
Dr. John Gilmore has helped me tremendously through his energy healing, massage, dream interpretation and life coaching. He is insightful and right on the mark. Dr. Gilmore is the whole package. I would highly recommend him for renewal and feeling amazing in every way.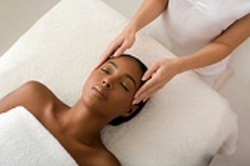 Listen to our Blog Talk Radio Station where you can hear Om Prakash, call in and ask questions.
We are in sympathy with the teachings offered at Sat Yoga Institute in Costa Rica. Please visit their website www.satyogainstitute.org for more information, videos, discussions, and podcasts and the great work of Personal Growth from SelfGrowth.com Please visite their website at www.selfgrowth.com